The COVID-19 pandemic has forced more shopping online. But as shoppers have moved online, their expectations have changed – particularly when it comes to delivery and fulfilment. If you have faults in your fulfilment process you could be losing significant sums of money. Read on to find out more about fulfilment failures and what you can do to fix them.
The boom in eCommerce
Retailers who have been able to adapt to widespread lockdowns and high street closures have reaped the benefit. To give you an idea of how well these businesses have done during this period, nearly 7 in 10 businesses (69%) say their average online order value has increased since the outbreak of coronavirus. 
Not only are more people shopping online, they're buying more online. 
But…
Failed deliveries and other problems with fulfilment threaten to derail this online shopping boom.
How much of a problem are faults in fulfilment?
A big one. With retailers rushing to provide an eCommerce alternative throughout the pandemic, the issue of faulty fulfilment has been truly laid bare. 
To understand how big of a problem faulty fulfilment is, consider a piece of research from global intelligence agency GBG. Their 2021 Fixing Failed Deliveries report found that 24% of businesses saw more than one in ten orders fail to be delivered at the first attempt. 
76% of consumers surveyed for this report said they had experienced at least one late delivery in the last year. 
It gets worse. According to the report, brands cannot pass the blame onto their fulfilment partner. In fact, 41% of customers place blame on the retailer if their order is late. So, selecting an unreliable fulfilment partner can have negative consequences for a retailer's brand and reputation. 
Based on a survey of more than 300 retail executives and 3,000 consumers, this report should come as a wake up call for eCommerce businesses. 
It's a wake up call that should be heeded sooner rather than later. Why? Because at the heart of this report sits a heart stopping finding – faults in fulfilment are costing businesses £68k per year.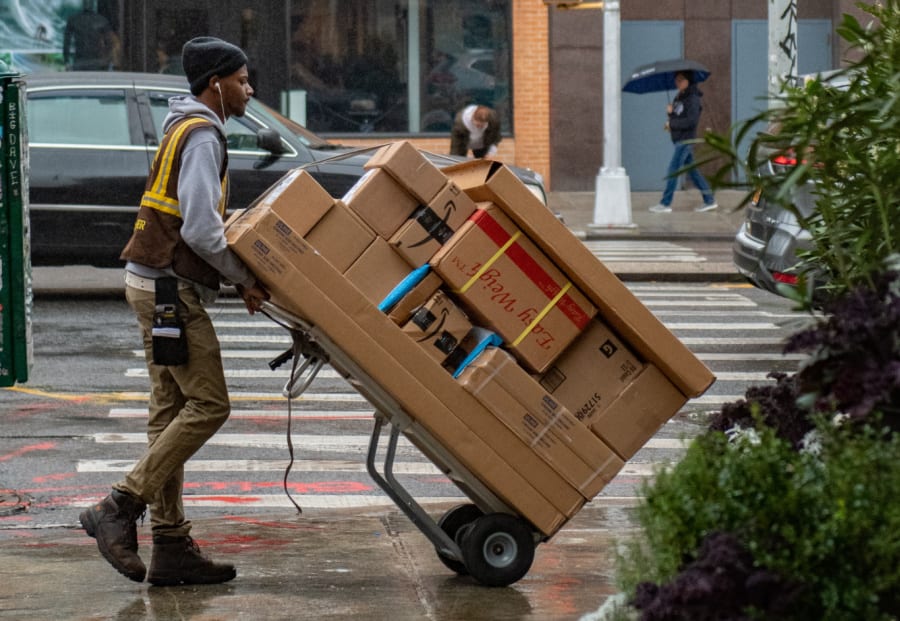 What are the most common reasons for fulfilment failures?
Having just read that eye-watering figure, you may be a lot more concerned about tackling fulfilment failures. And, we don't blame you. We'll outline some of the common reasons for fulfilment failure so that you can take steps to address them before they impact your bottom line.
Here are some of the most common reasons for fulfilment failures. 
Poor quality address data
The problem
For many eCommerce businesses, poor data is the main reason for failed deliveries. Of this data, incorrect address data is what causes the most problems. According to the aforementioned GBG report, 71% of businesses agree that inaccurate delivery addresses are a primary cause of failed delivery. 
Not only do failed deliveries impact the reputation of eCommerce businesses, but they can result in many other downsides including negative online reviews, cancelled orders, reimbursements and poor customer satisfaction.
The solution
To tackle the problem of incorrect address information, you should aim to verify this data. At present, only 57% of businesses in the UK undertake any form of address verification. 
Address verification techniques include; internal address verification systems using third party data (such as Royal Mail), third-party address verification software, and manual address checks following the placement of an order.
Poor user experience
The problem
How does incorrect address information get inputted into an order in the first place? 
The blame lies primarily with poor online user experience. The use of smartphones to place orders has increased more than any other device over the past year, but with the increased use of smartphones comes more user experience challenges. 
The typical problems that shoppers experience when placing an order via their smartphones include:
Difficulty entering or finding their home address. 

Problems entering payment details. 

Problems entering their order accurately. 

The checkout process takes too long. 

The screen is too small to see what they're buying. 
All of these things can not only lead to failures in fulfilment, but also to abandoned carts and lost sales. For example, 41% of consumers say they would abandon an order if they couldn't easily enter their address. 
The solution
The prevalence (and impact) of poor user experience suggests that eCommerce retailers should invest in better checkout technology. This includes tools such as address verification software, bank verification, email validation, and geolocation to streamline the customer journey. 
eCommerce businesses should also consider investing in regular user experience and conversion rate optimisation testing, which will flag any potential problems early – allowing them to tackle issues that cause failed fulfilment before they become even more problematic. 
Investing in an improved user experience can yield big benefits. 70% of consumers claim they'd be more likely to shop online with retailers that have a clean, streamlined checkout process, while 42% of consumers say they have more trust in retailers who offer address autocomplete options over those that don't.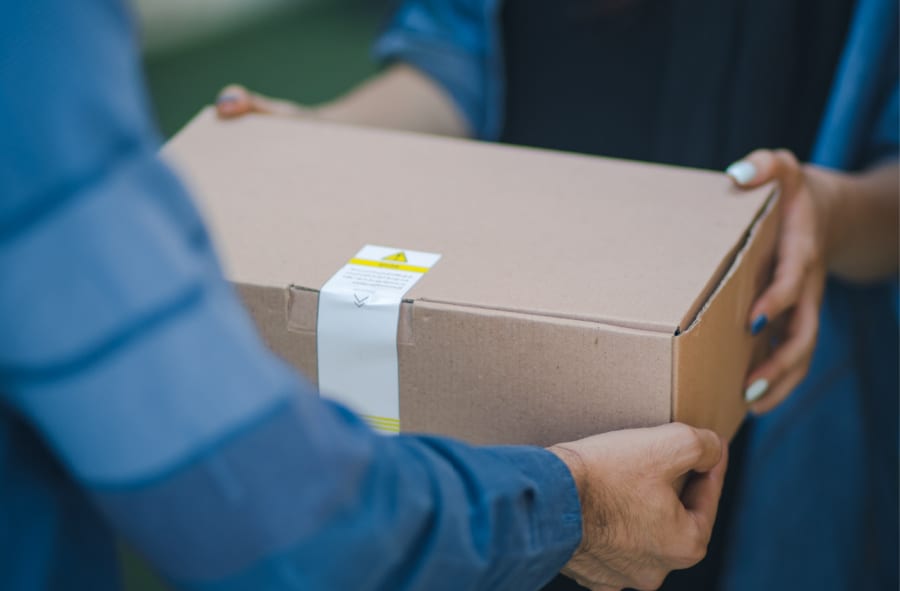 Poor smartphone experience
The problem
Related to the importance of user experience, is smartphone experience. As more and more consumers choose to shop via their smartphones they are expecting their favourite brands to either offer dedicated mobile apps, or websites that put mobile use at the forefront. 
Unfortunately, many eCommerce businesses either don't have dedicated apps or have websites which are not sufficiently adapted to smartphones.
It's an important thing for eCommerce businesses to bear in mind as the table below demonstrates.
Devices used by customers for online shopping by age group
Device
Age 18-24
25-34
35-44
45-54
55+

Smartphone

72%

81%

77%

65%

38%

Laptop

45%

43%

47%

48%

44%

Tablet

30%

28%

29%

22%

24%

Desktop PC

25%

27%

26%

29%

35%
(Data via: 2021 Fixing Failed Deliveries by GBG)
The solution
There are several things that eCommerce businesses can do to improve the experience of consumers using smartphones. 
Changes that can be made to improve the mobile experience, include:
Speeding up your website. A mobile user won't hang around if they're forced to wait excessively long periods for pages to load.

Thinking about how products are displayed on a mobile screen. Make sure key features aren't cut off, or hard to see.

Optimising for mobile search. This includes everything from SEO to page design. 
Expectations by sector
When it comes to thinking about customer expectations regarding fulfilment, it's important to factor in the industry you operate in. 
This is because consumer experiences of fulfilment failures vary considerably across different industry verticals. 
According to GBG's report, the top 5 retail categories which have the worst track records regarding late or failed deliveries are:
Fashion, clothing and accessories. 

Health and beauty. 

Technology.

Books/CDs/other physical media. 

Groceries (food and drink).
If you operate in one of these retail categories there is an opportunity to stand apart from your competitors by nailing your fulfilment process and delivering successfully, on time, every time. 
Is it time to review your fulfilment process?
To find out how 3PL can transform your fulfilment process,
contact us
today for some friendly expert advice.
Find more fulfilment advice for your eCommerce business on the 3PL blog…
A Guide to International Shipping for eCommerce Stores | What Are The Key Factors to a Successful eCommerce Order Fulfilment Process? | How to Improve Your Shipping Process & Make It Your Competitive Advantage