The advantages for businesses opting to use a parcel broker
For a typical online seller the whole carrier management side of the business can be a real headache whilst the costs of delivery will often be THE single biggest operating cost. From chasing lost, late or damaged parcels, to arranging collections and searching for the cheapest prices, the world of parcel and pallet delivery networks can be a nightmare and can often prove counter-productive.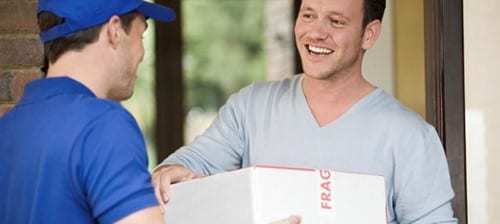 Could the answer lie in tapping into the world of Parcel Brokers?
The meteoric rise of online retail has given birth to a whole new industry centered around the provision of parcel brokerage services. Put simply a parcel broker groups together a range of clients and approaches the major network carriers with a "group buying" proposition. This service is usually underpinned by a web based portal giving the user instant access to the latest tariffs and real time delivery status of each consignment. As a result of leveraging a collective number of daily consignments from across a range of clients the broker is able to buy at lower rates, take a cut and pass the rest of the benefit onto the their clients. This can be seen as a win / win proposition for all parties involved.
Third Party Fulfillment Houses
Third party fulfilment houses are a good example whereby such brokerage occurs daily and both the provider and the client gain the benefit. Third party warehousing and logistics providers operate multi-user warehouses and therefore oversee carriage on a much larger scale than any one client operating independently, Whilst outsourcing  the order fulfilment aspect isn't essential it is advantageous. If the preference is to keep order fulfilment in house then there may still be scope to access group buying power of a third party logistics operator as you would technically piggy back on their carrier accounts. The other distinct advantage of tapping into such third party services is borne from the time taken to oversee the whole delivery process from creation of consignment to chasing missing consignments. If carrier management is problematic for your business then why not consider using a parcel broker to realise the following advantages including:
Access to lower delivery tariffs
Access to a wider range of delivery service options (including International)
More automated processes leading to increased efficiency
Increased transparency via an online web portal
Less time spent waiting for carriers to collect
Less time spent chasing carries for status updates