Today, we are delighted to receive the best logistics provider at the Northern eCommerce Award (NECAs). The annual awards celebrate the very best in eCommerce and online retailing from across the North of England.🏆
This year has seen the online world play a crucial role in supporting the nation with vital goods and services and as consumer behaviour has adapted, 3PL has been able to adapt to most challenging circumstances to ensure our customers have experienced minimal distribution to their ecommerce fulfilment services.
"2020 has been a challenging year for every business, but we are proud that we have been able to adapt to an ever-evolving situation and support our customers, helping them to thrive in the most uncertain of times," said Ian Walker, Managing Direct at 3PL " Winning the Logistics Provider for the 2nd time is a defining moment for everyone involved at 3PL and a crowning achievement for all of the hard work and dedication they have put in to support the eCommerce industry."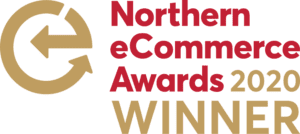 To win at the Northern eCommerce Awards celebrates the hard work and dedication of the 3PL team and further highlights an incredible year which has seen open a new Regional Distribution Centre in the North West, launch our new cloud-based fulfilment platform Fusion and announce exciting partnerships with the world's biggest textile manufacturer Welspun/Christy UK and rapidly growing street style fashion brand 11 Degrees.
To see the full shortlist at the Northern eCommerce Awards, click here.